Holy Cross

High School




Classes Of 1970 - 1979
Welcome to the Holy Cross High School Classes Of 1970 - 1979 web site.
For those Holy Cross alumni who want to join the website go to Classmate Profiles, select your grad year, and update your profile page. NOTE: the bottom of your profile page has 5 areas for you to check -- these allow/block your information from the general public's view. Review and select your choices before saving your profile page. Suzy will contact you asap after you sign up for verification.
Suzy and Lisa
Class of '77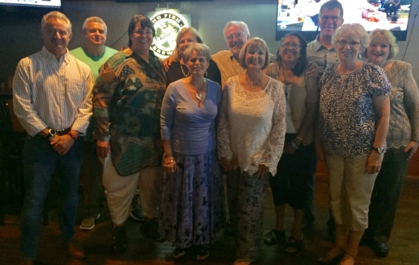 2017 Reunion Class of 1977
ANNOUNCEMENTS
*** Security Update *** We have implemented an authentication step for new registrations. Individuals will not have access to the various sub-pages until Suzy accepts the registration. New users will receive an email from Suzy with further instructions.
classcreator.com has implemented a new Instant Messaging feature for the site. If your profile has IM checked (see bottom of your profile page) then you can chat with other Holy Cross alumni who are on the site at the same time.
The live chat page has been updated and now includes a webcam chat capability. For those who are familiar with Skype, this is just like it.
Some classmates are not receiving announcements sent from this site. Please ensure your email filter is not blocking the following address noreply@classcreator.net.